Office of Alumni Relations
We're proud of our graduates and what they are achieving around the world. Their personal stories are inspiring, make us reflect, and highlight the remarkable things that can be achieved with an education from VISHNU. The focus of the Office of Alumni Relations is to bring alumni's together to connect, give back, socialize, and celebrate the spirit of VISHNU Institutions.
Supporting recent graduates as they start their career
Assisting current student's transition to alumni
Network with Fellow Alumni
Informing our alumni of campus news through e-newsletters
Design programs to keep alumni connected to VISHNU
Bring together - Stay Connected
Our Team
Dr. D. SURYANARAYANA
President -VAA
Vishnu Alumni Association
Mr. A. KRISHNA CHAITANYA VARMA
Secretary -VAA
Vishnu Alumni Association
Mr. I. KALI PRADEEP
Coordinator -CSE
Vishnu Alumni Association
Mr.V.S.N.NARASIMHA RAJU
Coordinator -EEE
Vishnu Alumni Association
Mr.CH.BHANU PRAKASH
Coordinator -ME
Vishnu Alumni Association
Mr. D. UDAY KUMAR
Coordinator -IT
Vishnu Alumni Association
Mr. M K V Subba Reddy
Coordinator -ECE
Vishnu Alumni Association
Mr.P.ROHITH
Coordinator -CE
Vishnu Alumni Association

Consultant - Deloitte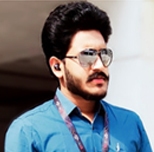 I would like to congratulate you for choosing VIT for your career and I want to tell few points about VIT and how it helped me to get succeed in my life. I am currently working as DC Consultant at Deloitte. I studied in VIT from 2012-2016 in ECE department and I got a fair percentage in academics and got placed in TCS with the help of placement team. We have a good percentage of students getting placed over the last few years. Some of them are placed in MNC's with good packages. I got placed in TCS with a fair package, now my life is very good this is all because of my college it was in the first place to help me to face all the struggles in my life and to be in this position. So, I want to thank all the faculty members who helped me a lot, I think you guys will utilize the all the facilities in the college to be successful in your life."
ECE, 2012-'16
12PA1A04F3

Consultant - Virtusa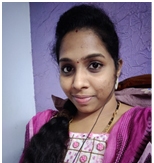 Every achievement and mistake taught me about discipline and knowledge. We had good rapport with our staff with whom we can interact freely, which paved a way for an excellent learning environment .We were encouraged to give seminars, paper presentations and attend industrial training which helped us to develop great communication skills and explore new arenas. The projects that we had done during our academics were so good and and gained some hands-on experience. Apart from learning, I had a great time with my friends by participating in extracurricular activities. In the view of placements, we had an extraordinary placement training program included mock interviews, day-to-day assessments with regular monitoring. The result being I got selected in two companies during the college placements. I thank each and everyone for making me who I'm."
ECE, 2011-'15
11PA1A0447

Assistant Manager - SAIL, RSP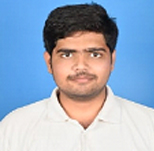 At the very outset I would like to express my heartiest thanks to the VIT family. I extend my warm regards to the Department of Mechanical Engineering, which has immensely helped me succeed. The systematic approach towards imparting education made me a competent individual. The pre-placement activities were highly effective for us to have a clear idea on facing interviews. The various co-curricular activities built confidence and leadership skills in us. Attending National Level events was a major experience, which helped me understand my potential and overcome my insecurities. The ambience of the college has always been positive and encourages to learn.
MECHANICAL, 2015-'19
15PA1A0313

Deputy Manager - Siemens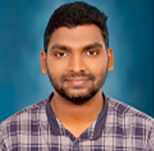 I want to convey at most Gratitude to VIT for giving an opportunity to the Post of GET at Rane Group. It was all because of Motivated & Intellectual Teaching Staff Guided me for choosing good career path. Even today I can make Myself unique in a Team of Peers. Finally, my heartfelt gratitude to all Professors of Mechanical Engineering Department and Administration of VIT for providing a Challenging Environment during Engineering.
MECHANICAL, 2012-'16
12PA1A0339

Territory Manager-Channel Business Group - Thermax Limited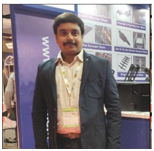 I am overwhelmed with the opportunity I got to share my thoughts and feelings. I am really blessed to have such teacher's and mentor's in my life from which I learned a lot and implemented to make my future bright. Today where I am standing in the career path is the second level and it's too strong and bold. Just because of the education and discipline roots that are nourished in Vishnu Institute of Technology in a best way.
MECHANICAL, 2010-'14
10PA1A0323

Associate Software Engineer - Accenture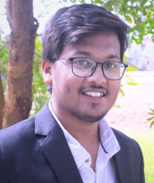 Choosing VIT is initial right decision made by me which laid a path to my career by providing supportive faculty, world class infrastructure, practical and industrial exposure, ethical and moral guidance throughout my bachelors. Being a Civil Engineering Student it is a not a Piece of Cake to get placed as a software engineer with a good package but my department Faculty motivated me in taking a big step and guidance from placement team added a value in learning how to code and solve complex programs. Currently I am working as Associate Software Engineer at Accenture with a decent package. Thanks for faculty, Placement Team and College Management for helping and supporting me in all the aspects.
CIVIL, 2017-'21
17PA1A0152

Software Engineer - NCR Corporation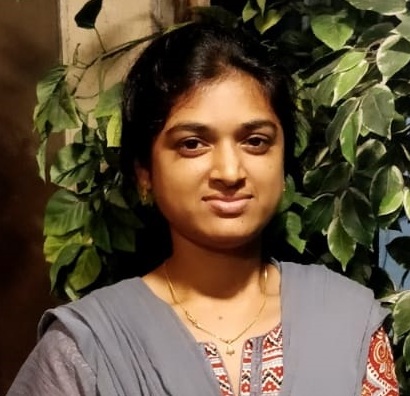 the best thing I would like to say first is about our HOD and Department staff, They are very supportive in all aspects and encouraged me in every aspect which has helped me to build myself and my career very strongly. Whatever the management has promised about placements or changes academically they did and they will do it. No outside training is required specifically in order to get a job, The training, and the technologies the college giving is more than enough. Trust me you have chosen the best college.
EEE, 2019-'23
19PA1A1202

Higher Studies -M.S. - United Kingdom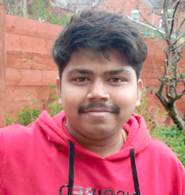 Finding the right path to success at the right time is really very important and for that way, I selected Vishnu Institute of Technology. The friendly environment, the systematic approach, and guidance from the professors towards imparting education at VIT made me a competent individual. The wide range of curricular and co-curricular activities along with VIT's support made my future success. The faculties are very kind and very helpful whenever you need them. We received placement training at VIT, and as a result, I was hired by Tata Consultancy Services. I am in a respectable position because of the knowledge I gained at VIT. Finally, I sincerely thank the Department of EEE and the VIT.
EEE, 2016-'20
16PA5A0207

Software Engineer - TCS
It was immense luck and fortune to be part of Vishnu institute of technology where I can grow. My experience was great and memorable. Faculty of my college helped me to enhance my academic and interpersonal skills. I am thankful to the training and placement cell for helping me to get placed in MNC like TCS.
ECE, 2012-'16
12PA1A0474

Software Engineer - Cognizant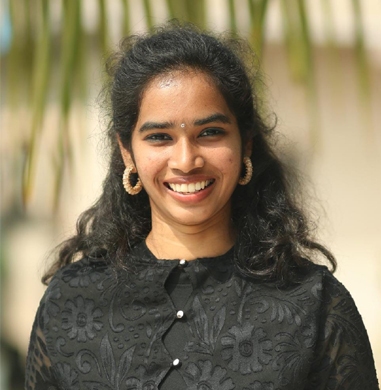 I learnt so much from my college. I was a hostel student and it helped me grow emotionally too. I was a very active student throughout my academics and my faculty helped me always. They always encouraged me to take part in speeches, debates and paper presentations which helped me improve my communication skills and face stage fear. This process helped me through my interviews and I secured on campus placement in Capgemini. The college environment is so good and peaceful for the mind. I spent so much time with friends having long walks almost everyday in college. There is a lot of effort that goes into from management side to take care of the students both in their academics as well as their health. We even had very good medical facilities available and thats more than enough for any hostler to wish for. It was a roller coaster ride with all the semester exams, placements, fresher parties and farewell. I am really glad that I get to go for college here and take home so many great experiences and lessons that I learnt along. I hope you all get to see much more than I did. All the best for the bright future.
ECE, 2013-'17
13PA1A04A2

Consultant -Department of Planning & Environment - Coforge DPA - Australia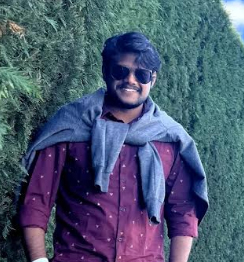 College is a place which can change zeros to heros and I feel that our college is having such capability. It tries to improve itself to give its best to students like an everyday learner. I saw students studying just not subjects but life too when they are in college, which I see it as a wonderful experience.
ECE, 2015-'19
15PA1A0407

Motor Control Firmware Engineer - Texas Instruments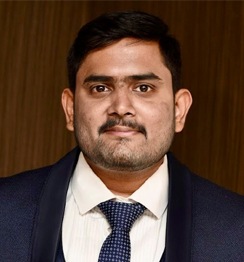 "I had a splendid and wonderful college time at VIT Bhimavaram.Being the first batch students, we had typical doubts while joining the college about the placements, Infrastructure & Faculty.But once we entered the college, interacted with the Faculty and explored the campus all of our doubts disappeared within no time. By the time we finished our 4 years of wonderful journey, apart from our regular classroom sessions we were also provided with numerous workshops and guest lectures on being productive, disciplined, self- motivated and contentful which are equally important to be successful in today's corporate job world.These qualities reflect in all of our Alumni which helped us to be successful and being standout in whichever path & Jobs we chose. College has always encouraged, motivated and enabled us to become curious, exploring and technically strong Engineers.And that's why I've always enjoyed coming to college everyday.I congratulate you for selecting this college and I strongly believe with the kind of Vision, Mission and Values VIT management has it will help students in every possible way not just in making Engineer's but a successful one's.
EEE, 2008-'12
08PA1A0264

Trainee Software Engineer - IVY Competch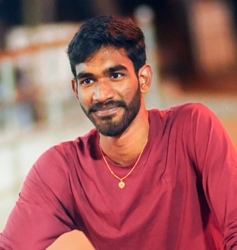 Firstly i am glad to thank my faculty and college for all the support given by them. In our college, our staff is supportive to participate in the workshops, seminars, fests, competitive programming tests. We have a CAP(Career Advancement Programme), in CAP they taught us how to do competitive programming. In BTech 3rd year is the most important year for all the students for placements. In my third year, COVID-19 hits the world. At that time all the world shutted down. But our college supported us alot in preparing for placements. We have daily exams(technical,aptitude,essay writing), mock interviews, group disccusions in online. After the exams, interviews completion they had shared their feedback to improve ourselves. By the support of my faculty i have got placement in 6 MNC companies like TCS, WIPRO, INFOSYS, CAPGEMINI, ACCENTURE, IVY. I have learnt competitive programming alot in our college in platforms like Geeks for Geeks, InterviewBit, Hackerrank, HackerEarth, CodeChef, LeetCode etc. I have learned coding in college and it is easy to work after being placed in a company here.
EEE, 2017-'21
17PA1A1205

Senior Data Engineer - Agilisium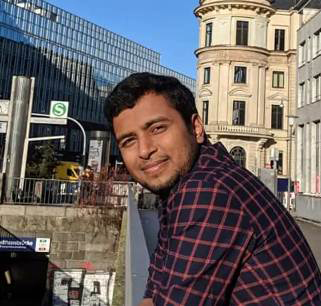 Way back in 2009 , I joined VIT to gain my Bachelor degree. At the time of joining, VIT is just 1 year old college but my strong belief towards the quality of education that BV Raju society delivers had made me opt VIT as my first choice among all the options that I had. That is the best decision i have ever made. My seniors are most welcoming and friendly. All the faculty in VIT are best in their respective departments and are committed towards the growth of their students career. I would like to specially thank my HOD and faculty of IT department for providing the best education and also for the care they have taken to guide me in each and every phase of my Btech career. To all my dear juniors, I would like to say only one thing. In Vishnu, we have all the facilities that most of the colleges might not have. May it be education or placements or extra curriculars, VIT has the best of everything. The only thing you need to do is to utilise them to the fullest and have the best college life with outstanding placements. All the best.
EEE, 2009-'13
09PA1A1220